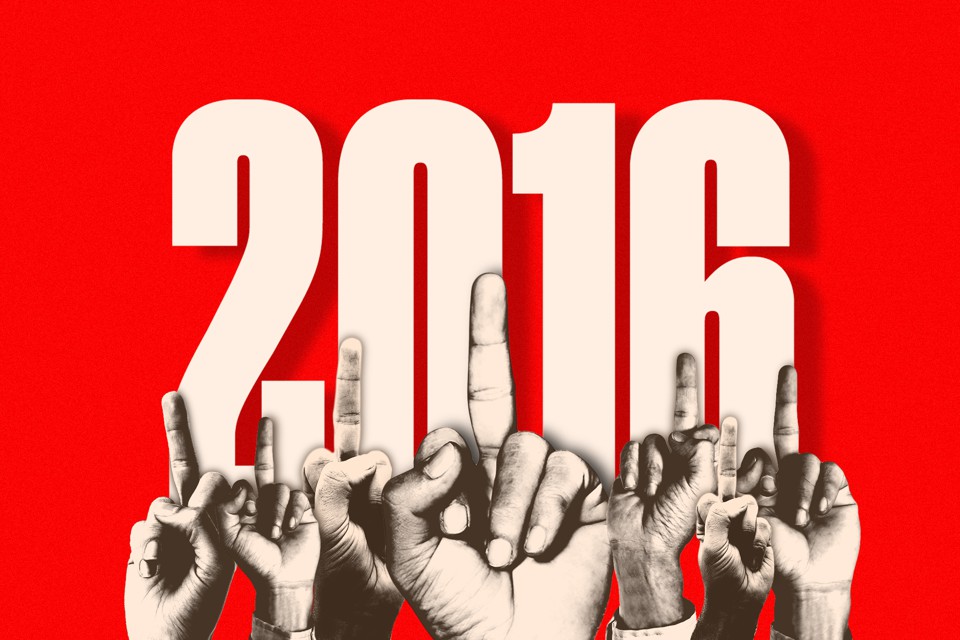 My life has not been easy - people who know me personally know about most of it. I somehow have persevered and kept trying where most people would have left the building a long time ago. That's all well and good - my story only matters so much.
2016 was disturbing to me personally on many, many more levels. As the world seemed to go through some wider, brutal transition phase, I repeatedly ended up dealing with roommate who seemed on the verge of collapse. Joe Biden has said that 2016 stoked "our darkest emotions" and I think this is most certainly true.
Only one person who freaked out, Jean, decided to target me personally - although another, Alex, and I got in a few meaningless arguments. Jean got downright scary - as scary as I really have seen a person. Jean was/is (based on e-mails I got from him later on, he's still alive) a senior citizen who lived seven decades. He lived in Lake Oswego when I was trying out Portland.
Everything started off seemingly well. We had good conversations and a typical day would involve him watching WW2 documentaries while I worked online for Rev, a transcription company in San Francisco.
When waking up one afternoon, he came in to the room just staring at me. "I am tired of life. I feel like I failed. I have a bag of insulin, I'm going to overdose." He repeated this multiple times, including when a friend of mine came by, including attempts to insult my cognitive abilities - repeating in myriad ways that I was good at words but "not good at anything else." Amongst other things, Jean said, "I will not become a street person. Not at my age."
When I lived in Berkeley, a roommate, Ryan, a full 37 years old grown man, started screaming about his parents not giving him a place to live. "They're going to just leave me homeless and there's no coming back from being homeless in America!! I'm going to blow my fucking brains out!!!"
It didn't get better. My roommate Alex, who I got along with great and who shared great country music with me, would scream at night like a war veteran despite being slightly off 21 years old. He would scream horror movie screams along with stuff like "They're coming at us from both sides!!!" He was downing at least a six pack of alcohol a day and seemed intent on disengaging from life itself. When a friend of his back in Louisiana committed suicide, I woke up to his crying and screaming. Later on, he asked me to escort him to the hospital so that he could get treatment for alcohol withdrawal. When he was there, he talked to the doctor about suicidal ideation - in this case wanting to jump in front of a train. I haven't heard anything from Alex since I took him to the hospital. The last thing I said to him was "take care of yourself" and I certainly do hope he did.
As Johnny Cash once said, "now some things will never be right, I know," but this wasn't normative. The sort of frenetic despair that was present last year has likely been felt many times in human history but I do think it's recent in American culture (though I have heard the 1970s were fairly similar to these times). Few people wanted to talk to me about the subject and when I did find someone willing, it was a very unusual source.
I had written off and on about the Alt Right since I worked at Heritage and was disturbed by things I heard there. In my research, I discovered James Harmon - an extremely unique person who had a life that was somewhat hard to believe.
In the social hell of 2016 US, I was able to talk to him and get some sort of dialogue about what was happening whereas most Americans pretended nothing was wro

ng or would change the subject when they did note how things were collapsing. The petty squabbles of years past seemed like petty child fights compared to what was occurring near every day and no one wanted to talk about it.
I may not have agreed with the solutions or even what the problem was but it was a conversation I needed to have with someone, anyone. I found Harmon's writing when I googled "America's collapse" - he wrote about Americans moving to Eurasia. At the time, I was writing a big piece about new infrastructure initiatives for Blue Ocean Network, a Chinese content provider.
Born in the American southwest, he lived in Israel with an Arab family and then somehow made it to Russia. He was crazy - he admitted it himself. He passed away recently. One of the things I talked to him about was Jen and he wasn't shy about his drug struggles, which included pretty heavy stuff. God only knows what drugs someone can get a hold of in the land of Krokodil. The way he talked about his drug useage sounded all too familiar.
There are signs throughout Berkeley that say a "World in Transition" to explain the zodiac significance of 2017. Harmon's out there backstory certainly illustrated a time of transition. (Wherever you are, James, I'm glad we talked. Be at peace.)
I sometimes wonder if I kept going through all sorts of stuff before because I had the assumption that I was the one with the deficits and that the wider world adhered to a logic that I just didn't understand. The more harsh reality is tougher to work with. Most the people around me are struggling - in many ways worse than me as their expectations are much higher than mine. I need help figuring it out.