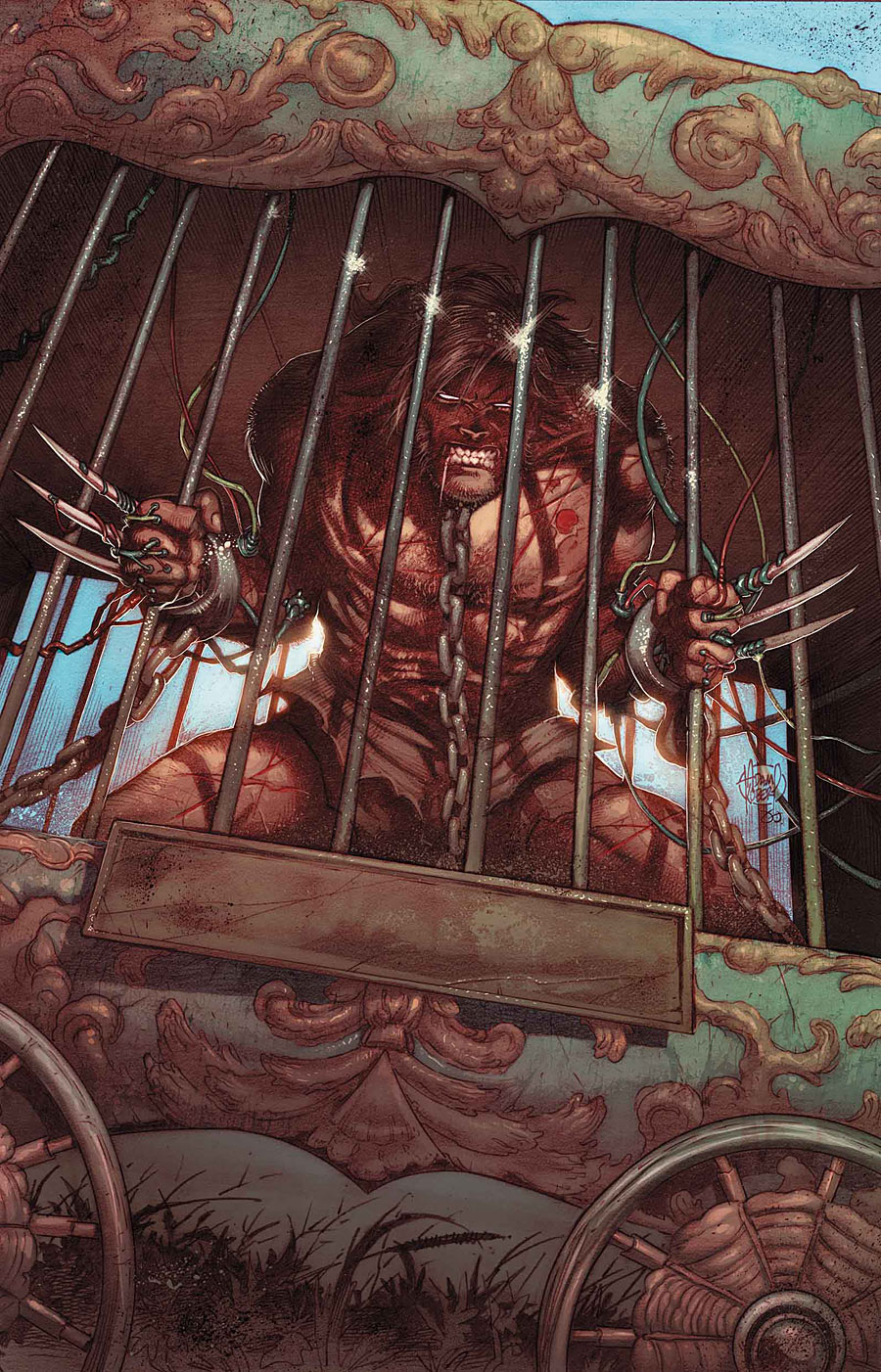 Origin II made me feel a bit depressed. X-Men was both the first comic book and first cartoon that I ever got in to, back when I was only a very young child. I loved X-Men – I loved all of the dynamic characters, all the crazy powers and all the strange and zany villains and situations they faced. The 1990s TV show mostly featured the stories of Chris Claremont, which were original as hell. From the Dark Phoenix saga to the Brood, Claremont pulled all sorts of out of left field stories in to the X-Men world.
That's what makes Origin II really, really depressing. There is nothing original about Origin II. Whereas the first Origin went in bold directions by showing a young Logan growing up sickly in the 1800s Canadian frontier, there is nothing new in Origin II.
We pick off where Origin left off, with Logan leaving humanity to try his hand at living literally amongst wolverines. Logan's way with people apparently applies to animals as well and his penchant for conflict gets him kicked out of the pack. He finds his way in to the clutches of Victor Creed and his sister Clara, who ends up being harmed by Wolverine in a way we've seen hundreds of times before. A young Doctor Essex, later to be Mister Sinister, arrives and starts to experiment on Logan, the start of a lifestyle Logan lives on with for the next hundred years.
It's all old hat and quickly gets tiresome. Part of why the X-Men movies are successful is that the ideas are still relatively fresh and have yet to become redundant. There have even been some daring and new takes on the characters. Much of the dynamic between Charles Xavier and Eric Lenscher was created fresh for X-Men: First Class and Days of Future Past added new elements like Charles Xavier's drug addiction. It's not like it's impossible to bring fresh ideas to the X-Men - comic book writers just don't want to. The films are willing to try new things but the Marvel comic books seem to be avoiding it.
Origin II is probably a fun read for teenagers and others who are still new to the X-Men world. For this old fan, however, I have trouble enjoying X-Men when it's just a rehash of what I have read and watched for several decades. Marvel should perhaps consider bringing in some of its film writers – they may be more willing to go in creative new directions than its home team is.