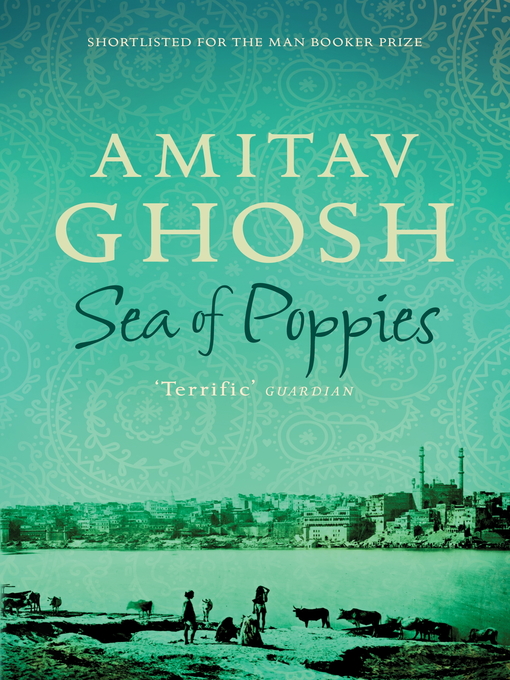 Sea of Poppies
is one of those books that was so well received by critics that, in its paperback version, there are pages of excerpts from warm, glowing reviews. One of the best ones is from Hirsh Sawhney, who compared the book to George Lucas and the
Star Wars
trilogy for the New York Observer, comparing it more to a "cinematic epic" than a typical novel.
Indeed, it is alot like
Star Wars.
Like
Star Wars,
nearly all of the characters have had to face either the worst ugliness of the world (for Deeti, it was drug addiction, rape and attempted murder) and yet somehow unite on the vessel of the Ibis. The most notable protagonist is Zachary Reid, who like Luke Skywalker in the original trilogy of
Star Wars
seems to be subscribing to a mix of naivety and heroic predilection that keeps him from ever being beaten down by the horrors he sees.
The odd twist on Reid (and which I don't think is a spoiler seeing as it's described bluntly in the back of the book) is his being Mulatto, the product of a rape of a slave woman by a slavemaster. He has been freed and there is an awkward conversation about slavery between him and Benjamin Burnham, an extremely bigoted English gentlemen who can't help but remind me of Grand Moff Tarkin in
A New Hope.
Reid ends up butting heads with all of the villainous characters in this book, all of whom dislike him strongly and vindicating his role as hero. The fiercest hate comes from the character of Crowle, who is reminiscent of the bounty hunters that litter the original trilogy of
Star Wars
and series like
Clone Wars.
These characters do wicked, awful things not necessarily because they are bad but because they just know no better and are so warped by the world as to only see pleasure in inflicting the sort of pain that they feel every day on others. Crowle's cruelty becomes a bit too much even for others on the ship and, like Star Wars, even those with intentions less benign than Reid's team up in taking him down.
There is a bit of the children's book series
Redwall
in here and, if a parent is willing to let their children read some very graphic scenes, it is very much a book that is tempered with good and evil in much the way that children's books are almost by definition. I really can't wait to finish this series.